Google Business Profile – Businesses found easily on Google are usually perceived as the authority in their respective niches in today's digital era. Hence, brands pour a lot of effort into their search engine optimization (SEO) rankings and social media campaigns to ensure they appear on the first two pages of searches.
Unknown to some, one exceptional yet straightforward way to compete with search engine rankings and increase a website's traffic is to leverage Google's business tools, specifically a Google Business Profile (GBP).
Formerly known as Google My Business, GBP is an often-underutilized tool used in digital marketing. However, if one would only exert an effort to study the results a perfectly optimized GBP brings, you'll realize how the impact it brings is undeniable. This goes for any company looking to improve business engagement, boost local rankings, and convert more customers.
So, if you want to leverage this Google feature, here are four tips to optimize your GBP:
Complete Your Business Profile
One thing firms can do to optimize their business profile is to leave no field unanswered. Although this tip might sound obvious, it can be surprising to discover the number of business profiles that lack essential information, such as business hours or website addresses.
Completing your business profile means filling out key sections like name, website, address (if with physical shop), operating hours, and contact number. Don't forget to ensure you add all products, services, and frequently asked questions, and make sure to craft a 'from the business' post aligned to your brand.
Review the business profile from your ideal client's point of view. Try to answer what typical inquiries they may want to know about the brand and describe these as simply as possible.  Providing these details is an excellent way to establish a firm's credibility, especially if these brands are only in the early stages of their business.
Publish Relevant Content Consistently
The other thing one can do to optimize GBP is to publish articles relevant to a brand's target audience. Optimizing your GBP isn't a one-time activity. Maintaining an active company profile ranks higher in local search results. Like any digital marketing effort, building a business's authority needs consistency.
Third-party tools used to schedule Google Business Profile posts that you crafted or articles you curated from other sources are excellent ways to boost the activity on a profile. Posting on your GBP doesn't need to be as frequent as when you post on Instagram or Facebook. Publishing at least twice a week is sufficient to keep your profile active.  Just don't forget to include compelling calls to action and links to encourage your audience to take immediate action.
Include High-Quality Images
If you've seen images on a GBP, you'd typically see ones posted by the customers or the company. User-generated content is a highly prized digital asset that adds integrity to a brand. It's unfortunate, however, to see that the majority of the images posted by customers are not always of the best quality or give your business that needed professional boost.
So, to ensure one's brand is visible in the most positive and attractive light possible, always make it a point to upload images you created yourself. One can do this by capitalizing on tools like Circleboom, where you can play with templates you can use to improve the images and posts you publish in your GBP. Cut your work time in half by creating bulk posts of images you want to publish and then scheduling them using the same tool.
This leaves you with supplemented attractive images for your brand's reputation and also allows you to work smarter toward enhancing your GBP.
Keep An Updated Profile
If you've had the experience of getting frustrated upon learning a business is closed when you've decided to show up, then this last piece of advice should need no lengthy explanation.
Making sure your business profile is updated can improve your customer experience right from the very beginning.  It's essential to make sure your GBP reflects all the changes you make in your operating hours, contact information, and even the type of services and products you offer. This goes a long way to ensure you are perceived as customer-centered and highly professional, so don't miss out on updating your profile when needed.
Takeaways
There are numerous ways to boost one's business online.  You can create social media campaigns, use SEO strategies, or even pay for sponsored ads to make your brand pop out.  However, before you jump on these marketing activities, it may be a good idea to ensure you've covered all the basic steps first, like optimizing your GBP.
Having an optimized GBP is an underrated yet powerful marketing move you can make to build brand awareness, boost credibility, and convert customers while one makes the preparations necessary before jumping on more advanced marketing strategies.
Andrew Nguyen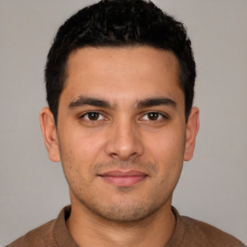 Andrew Nguyen is a writer and SEO specialist helping Asian business owners conquer the SEO space. He is also a dad of two and loves doting on his kids when he's not busy with work.