social media campaigns – Social media, although somewhat easy to master, can be a highly resource-intensive activity. Over the last ten years, it has greatly evolved and has become one of the top ways of marketing to direct audiences. 
We thought we would take a look at the ways that you can make use of this highly successful channel. We took a look at what successful brands are doing and how you can, from start to finish, plan out your campaigns and ensure that they convert. Here is our step-by-step to roll out social media campaigns.
Step One: Know your Audience 
Before you head out to start creating content, you will first need to know who you are talking to and who your campaigns are aimed at. Building up communities and followers will mean that you need to know how to attract them. 
If you are asking how to get more followers on Instagram, it could be worth your while spending time on the platform learning what they like. What does your target audience post? What are their interests? When are they online and when do you notice engagement increasing? 
Once you start collecting information on their interests and habits, you can start curating content around that.
Step Two: Create a Content Calendar
A content calendar is a great way of plotting out content for the next few weeks or even months. We highly recommend starting in the beginning of the year and plotting all of the major events taking place over the year. Recognized dates, holidays, seasons and days like Black Friday should be plotted and content created around these. 
From there, you can start deep-diving and fleshing out content on a weekly or daily basis. Most companies work with themes for weeks. So, should spring be starting, or Halloween coming up, content can be centered around this for a week. 
This can also be spread out across all social platforms. While the content that you post will be different on Instagram from LinkedIn, for example, it should all follow a theme. 
Step Three: Write a Blog 
Tons of companies seem to skip out on this, and it seems to only be to their detriment. A blog is a useful tool in your marketing strategy for two reasons. Firstly, it helps with your SEO and increasing keywords for Google to find. Secondly, by providing your customers with useful, educational and informative content, you will establish yourself as an authority with them. 
The blog can be posted to the site, shared across your social channels and to your mailers. It can also be shared to various media partners and build up your SEO even more with the link-building. 
But the blog can also be split up into bite-size pieces and content created around that to be shared. Remember, you want to be working on weekly themes, so let us take a fashion store as an example. Autumn is the theme, and you have written a blog about autumn trends for 2022. What's next?
Step Four: Create Eye-Catching, Trending Content 
This is where we move onto our next step. Creating this content. Now, you must remember that each social platform is different from each other. Facebook is centered around text, image and video. Instagram is mostly video and image. TikTok is video, and if you use it, LinkedIn is mostly text and image based. 
So, create various pieces of content around your theme and blog for the week. If autumn trends is the theme, visual pieces of content with the pieces in lifestyle shots is a great idea. Short videos of "how-tos" are also highly popular and can be posted across most channels. 
Be as creative as you can with the videos. Remember, you have different ways of posting on the platforms. Stories, the shop and posts can all follow the relevant theme.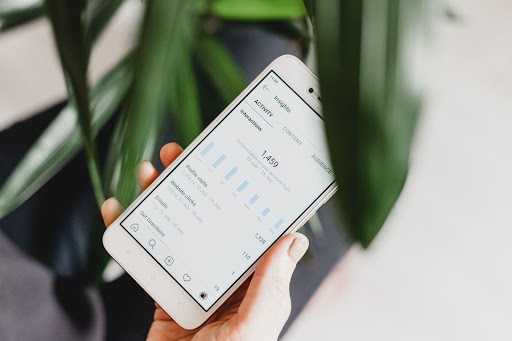 Step Five: Gather Metrics and Data 
Keep an eye on how your posts are performing to plan future campaigns. How much engagement did each one receive? How many conversions did you get and click through to the actual product. 
Match up the data from all of the platforms to your traffic on your site. Where did your traffic come from? How did it behave and how much converted or bounced? Which campaigns were more successful than others and which campaigns worked better on which platforms?
Each platform provides you with detailed insights and metrics. Just make sure you have a business account across all of the channels first.
The Bottom Line 
Social media really is about trial and error. One of the most notable hints we have received in the past is to just keep trying everything until you see something stick. Try different content and themes, and monitor absolutely everything.